Being a professional dancer definitely has its perks, and personally, I think traveling is the best one. I am so grateful that I get to do what I love and dance with amazing artists on stages all over the world, but this one trip in particular was pretty epic and life changing for me.
At the beginning of October I was blessed with the opportunity to go to Madrid and Barcelona, Spain for some shows with Becky G. You guys…. Spain has been on my travel bucket list for years and now it has a big check next to it! Ahhhh! Sometimes I have to pinch myself and ask "Is this really my life?!" How did I get so lucky?
Anyway, Spain was magical for so many reasons…. First of all, I had literally just gone through a breakup less than a month before this trip happened and was really sad about it. I'm not good at breakups. They usually affect me pretty bad so the fact that I had Spain to look forward to was extremely helpful during the process. A trip to Europe was definitely what the doctor ordered! Man…. Spain is so beautiful! The buildings, the architecture, the energy in the air, the people, the food…. It was everything I had imagined and then some!
Ok, so if you are going to take a trip anywhere, I think that the people you travel with are the most important factor to weather or not you have a great time. Vibes are everything to me so getting to experience a new country for the first time with people I love was awesome. As a dancer, you don't get to choose who you do a job with but you do spend so much time with these people you just hope and pray you really like them. Thank GOD I got grouped with some of the coolest people I've ever met! Spain was extra special because of them. Shout out to Monica, Zach, and Donovan for being the greatest, most adventurous travel buddies a girl could ask for and even better humans! You guys were put into my life in such perfect timing and I'm so grateful. I love you guys tough! Spain wouldn't have been the same without you! #familia
Now, let's be honest, I wouldn't have even gone to Spain AT ALL if it wasn't for Becky G. Because of her, her talent, her hard work, her kindness, and the bright light that she is, I was able to have an experience of a lifetime. I've worked for many artists in my life and she is by far one of the kindest souls I've ever met and just a gem to work for. I absolutely love sharing the stage with her and being a part of her team and #familia. So thank you Becky for being you and allowing me to live my dreams!
If you take all of those factors and mash them together, you get the most epic trip of your life! And that's pretty much what happened for me. Everything was perfect, the vibes were all the way right, timing was perfection…. the stars aligned.
We spent two full days in Madrid and three full days in Barcelona. I won't lie, I could have used a couple more days in each city. Actually, I've already put it out into the Universe that I want to go back and even experience some other cities in Spain as well! Before going to Spain I would hear so many people say that Barcelona was their favorite but to be honest, I think I fell in love with Madrid a tiny bit more. They were both so beautiful but something about the feeling of Madrid, the cobblestone roads, the buildings….it gave me more of the European vibe I desired.
We also spent an entire day riding around Madrid on Lime scooters exploring the city. That was honestly my favorite part of the entire trip and possibly the reason why Madrid stole my heart. Barcelona is more of a party city than Madrid which is why I think so many people like it more. It has beaches, nightlife, and more of a big city feel.
One of my favorite parts of Barcelona were the Gaudi buildings. Even if you don't know anything about Antoni Gaudi or architecture, when you walk the streets of Barcelona you can definitely spot a Gaudi building from a mile away. There are tons of Gaudi buildings in Barcelona but we only saw two: Casa Batllo and La Sagrada Familia church. They are pretty impressive in person and the detail he put into them is amazing.
A flamenco show in Spain is a must! We went to a flamenco show in Barcelona called Tablao Cordobes and it was amazing! It was such a beautiful and powerful performance. I love how dance in any style or culture can make me feel so many things. Apparently this specific flamenco show is the best in the city with the most authentic flamenco dancers in town! If you are ever in Spain, go check them out!
As far as our shows (the whole reason for this trip in the first place), we had two pretty amazing performances! The first show in Madrid was The Coca-Cola Music Experience at the WiZink Center. This was a really cool venue with probably the biggest stage we have ever performed on. The second show in Barcelona was at a really awesome venue/club called Razzmatazz. This show was particularly awesome because Becky was the headliner and the only artist performing. Something about knowing that every member in the audience was there for her, and her only, felt really special.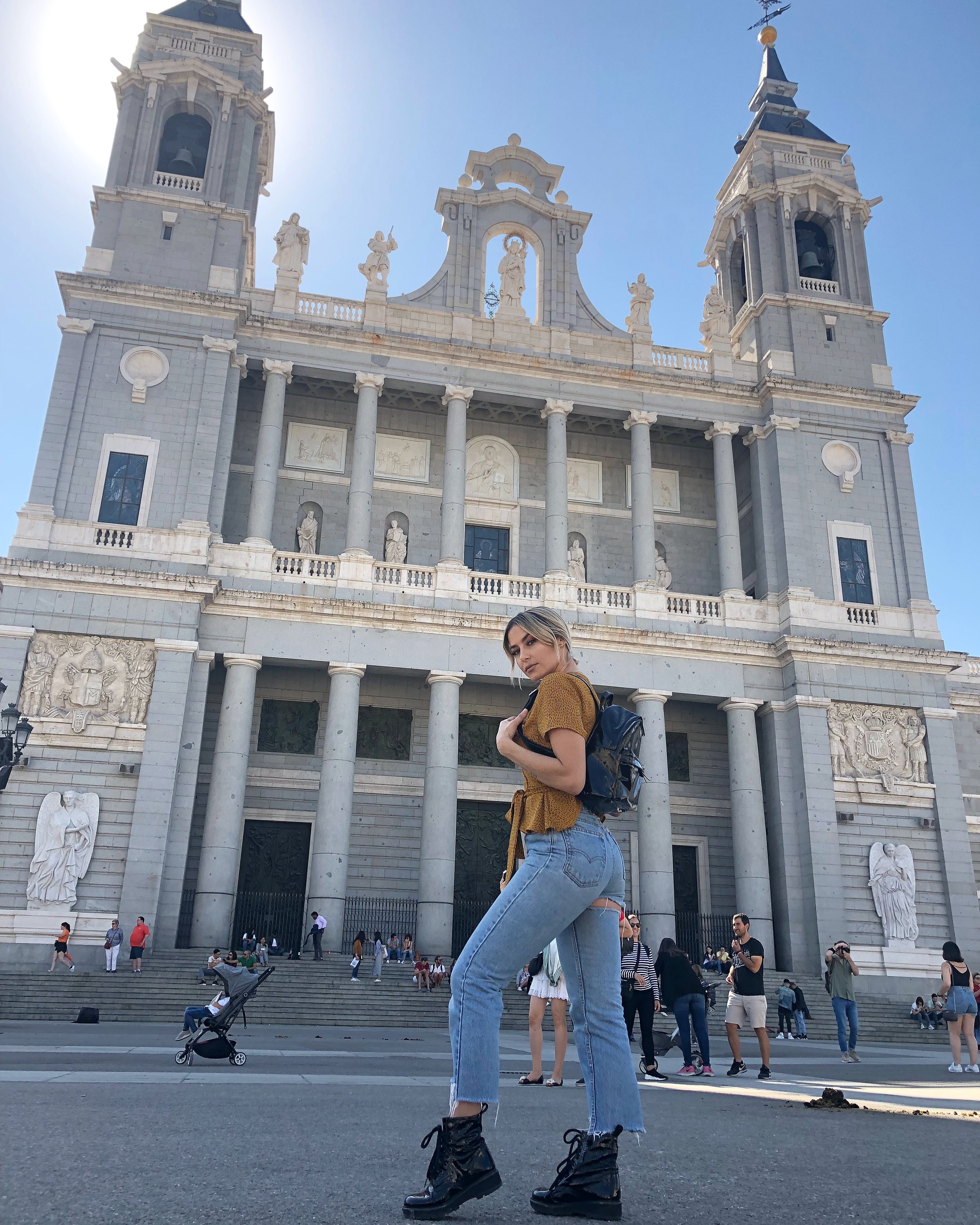 Something happened to my soul in Spain. I came back inspired, refreshed, aligned, happy, and most importantly, NOT heartbroken anymore! So yes, Spain will forever have a special place in my heart.
So, here's what I know:

-Visit Spain! You will not be disappointed! Experience the Magic!

-Eat all the paella and drink all the wine!

-Traveling is the medicine of life!


Sending you love,
Jamie
P.S. Check out this awesome recap video to see how much fun we had!